Our Story
Conceived by two drummers who believed drum lessons could be so much better, BANG Drum School was born.
With two acoustic drum kits for every lesson, our students spend their entire lesson behind the kit. This ensures maximum playing time, enhanced enjoyment and a vastly superior learning experience.
Since opening our doors in December 2012 with just a handful of students, BANG has grown into a thriving drum school, offering one-to-one tailored drum lessons in both London and Southampton to over 120 dedicated students.
Danny has been drumming for over 23 years, performing regularly in groups across the country. In 2011, he achieved a Drumming National Diploma (Merit) at Tech Music Schools to enhance his drumming theory and teaching methods. For over 17 years he has worked with students of all ages, including time spent in primary schools and working with children who have Special Educational Needs. He is also a keen guitarist, giving all his students the opportunity to play with another musician and develop their performance skills.
Sam has over 21 years experience playing drums and 16 years tutoring experience. Starting his teaching career with two years in an established drum school in Birmingham and after completing a degree in Music & Popular Music at Manchester Metropolitan University, he went on to gain a Drumming National Diploma (Merit) at Tech Music Schools. These years of experience have seen him play in numerous bands and perform in great venues and studios up and down the country.
London born and bred, Jake got his first drum kit at the age of 9 and has been hooked ever since. Professional drum lessons fuelled Jake's passion and honed his technique; at the age of 15 he obtained a distinction at Grade 8 drum kit from Trinity-Guildhall. Jake's skills and experience have allowed him to tour and record with many professional bands and artists, and have been put to good use in his professional teaching career, tutoring across London including over 3 years at the eminent London School of Arts.
Simon picked up his first pair of drumsticks 18 years ago and has continually been inspired to pursue drums since then. After achieving a grade 8 with distinction from Rockschool Simon continued to strive for excellence throughout university and in his career working as a teacher, bandleader and musician in the vibrant London music scene. Simon has worked toward becoming a highly competent and well-rounded drummer in an eclectic mix of styles. A high level of technical expertise and an excellent theoretical understanding have underpinned this.
The Lessons
We offer a FREE 20 minute taster lesson for you to come down and see the studio, chat to us and see how we do it here down at BANG
Tailored Lessons
All our lessons are individually tailored to ensure each student develops at their own pace and through methods which best suit them. Students are also given the opportunity to contribute to their learning direction and pursue their own musical interests.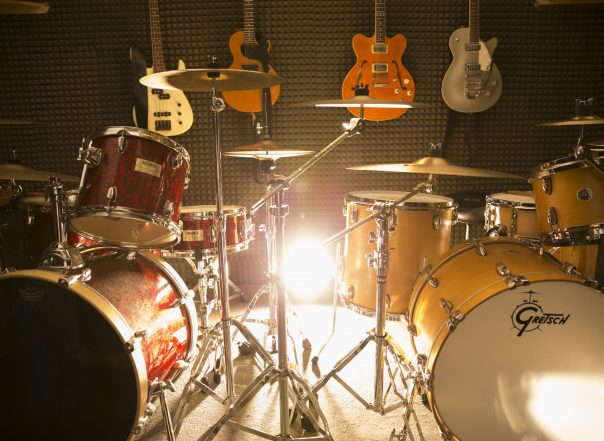 Groove Library
At 'BANG' we believe the best, most applied and most enjoyable way of learning and practicing the drums is to use songs as much as possible. So we have carefully linked our teaching materials to our extensive song and groove library.
Study Materials
All study materials will be provided by 'BANG' so, unlike with many other drum schools or teachers, there will be no need to purchase any additional study books. Unless you want to of course.
Song Choice
Want to learn a song we don't already have? Just bring it along and if it is suitable we will have it transcribed and ready to go for your next lesson.
" There's 100 other
drum teachers
but you are very special "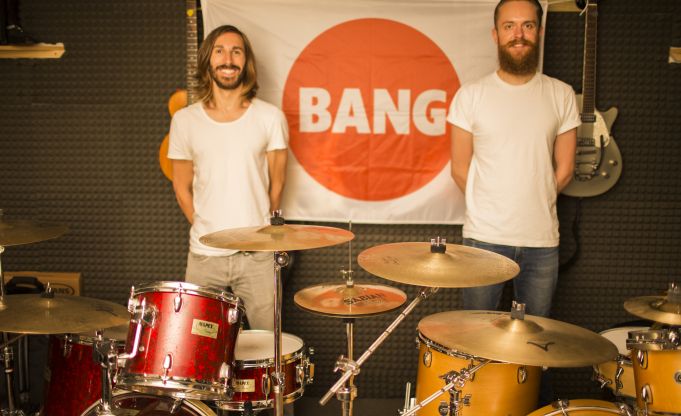 It's been a long old January, so we haven't had a chance to properly get…
Read More
Testimonials
"Outstanding! Been having regular lessons for a few months now, teaching and studio space are both great and very reasonably priced."
"I had lessons for over a year. It gave me a great start to drumming as a complete beginner, and by the end I felt confident in many techniques & could drum along to multiple songs of his & my choosing"
"Danny you are such a wonderful teacher – lucky Southampton! Linus has loved learning with you & your approach to teaching is so great!"
"Never under estimate the brilliance that is you Danny. There's a hundred other drum teachers but you are very special."
"Thank you for being an absolutely top-level teacher. Your Southampton pupils will be lucky to have you."
"James loves his sessions and he's never happier than when he plays his drums."